October 15, 2019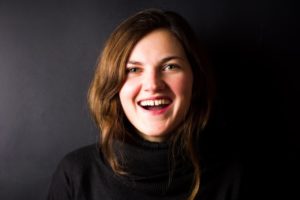 For as long as you can remember, you've had a gap between your two front teeth. When you were a little kid, people thought it was cute, but you get the feeling that they don't really feel that way anymore. As a result, you shy away from smiling whenever a camera comes out. Fortunately, there is an easy way to fix that gap in your smile – with braces in Newark, OH. Let's learn how traditional braces can solve your problem.
Why Should Teeth Be Straightened?
While you might think that crooked or gapped teeth are just a cosmetic issue, the problem runs deeper than that. When the teeth are misaligned, they become more difficult to brush and floss. Because of this, they are more likely to develop tooth decay and gum disease.
Furthermore, misaligned teeth can affect the jaw joint, also known as the temporomandibular joint (TMJ). Problems with the TMJ can make everyday activities like speaking and eating uncomfortable and even painful. Not only that, but it can cause the teeth to grind together, prematurely wearing them down and leaving you more vulnerable to sensitivity and cavities.
How Do Braces Work?
With traditional braces, a metal bracket is attached to each tooth. Then, a wire is threaded through each bracket, connecting all the teeth on an arch. Over a period of two years or so, the wire will gradually exert a gentle force on the teeth that shifts them into a more aligned position.
Your orthodontist in Newark, OH will also place a small elastic band on each bracket. You'll have to visit the office to have the bands tightened every few weeks. If you have a bite misalignment, like an overbite or underbite, you may have to wear larger elastic bands to correct the issue.
Can Braces Close the Gap in Your Smile?
Good news, yes! The basic function of braces can also be applied to gaps in teeth. Using the tension from the wire, braces pull teeth together so that they are more evenly spaced. So yes, braces can more than fix that pesky gap in your smile.
Having a gap in your teeth can be embarrassing, but not to worry. Braces can easily fix your problem. Ask your dentist or orthodontist if braces are right for you.
About the Author
Dr. Timothy Wigal earned his Doctor of Dental Surgery degree from the West Virginia University School of Dentistry. From there, he spent three years in a residency program that focused on orthodontics and dentofacial orthopedics before obtaining his certificate of specialty on orthodontics from the same university. To find out whether braces are the right solution for the gap in your smile, click here to contact Dr. Wigal.
Comments Off

on Do You Have a Gap in Your Teeth That Bothers You? Learn How Braces Can Help
No Comments
No comments yet.
RSS feed for comments on this post.
Sorry, the comment form is closed at this time.