October 28, 2021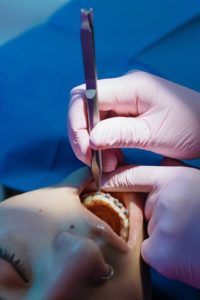 Many people consider braces a luxury because they are believed to be expensive; however, people from all walks of life can afford to invest in a straight smile. Over 4 million people in the United States wear braces, with 25% being adults. There are more options than ever to correct bite and alignment issues, so don't let the cost of orthodontic treatment deter you from achieving the smile you deserve. While there's not a set fee for braces, here are 5 factors that influence the amount you will pay.
Understanding the Cost of Braces
No two smiles are identical, which is why it's impossible to have a flat rate for braces. Various factors affect the cost, such as:
Case Complexity: The cost of braces in Newark is based on the complexity of the case. Minor movements often require shorter treatment plans than fixing multiple bite and alignment problems. Although every case differs, most patients need braces for 18 to 24 months. The longer your treatment, the more you can expect to pay.
Type of Braces: You have several types of braces to choose from, such as traditional brackets and wires or clear aligners. Your orthodontist will explain your options and the cost associated with each.
Preliminary Treatments: Some patients need a little prep-work before getting braces, like a tooth extraction.
Dental Insurance: Every dental plan is unique, but it's not uncommon for policies to include orthodontia. Your insurance can offset the cost by paying a set lifetime allowance for braces. You'll be responsible for the remaining balance using a financial plan with your orthodontist.
Family Discounts: Many dental offices offer family discounts and other incentives when treating multiple people in your home. Both you and your child can get attractive smiles without breaking the bank.
Achieve a Straight Smile
Although braces are often viewed as an aesthetic treatment, a straight smile offers several advantages. Braces are an investment because they lower your long-term dental expenses. You'll have a decreased risk of tooth decay, gum disease, jaw pain, and other issues caused by poorly aligned teeth. You'll save money down the road because you'll avoid needing additional treatments.
A beautiful smile is also an investment in yourself. Research shows unattractive teeth can affect your self-esteem and the way others view you. Straight teeth allow you to always look and feel your best to portray confidence, success, youth, and intelligence.
Don't be concerned about a large bill. Besides using your dental coverage, many orthodontists offer financing options. You can make low monthly payments for your new smile. They'll help you find a solution to fit your needs and budget.
About Dr. Timothy G. Wigal
Dr. Wigal believes everyone should have an attractive smile. After earning his dental degree from the West Virginia University School of Dentistry, he completed a three-year specialty program focusing on orthodontics and dentofacial orthopedics. He has the qualifications to treat the most complex alignment and bite complications. Contact our office today to schedule a consultation for braces.
Comments Off

on 5 Factors That Influence the Cost of Braces
No Comments
No comments yet.
RSS feed for comments on this post.
Sorry, the comment form is closed at this time.