July 16, 2021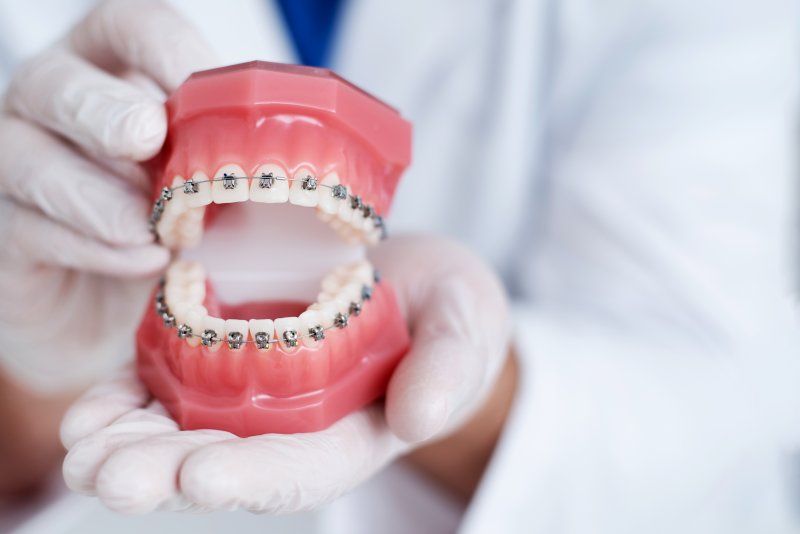 Crooked, spaced-out, and otherwise misaligned teeth are not a new concern. In fact, Christophe-Francois Delabarre is credited with using braces back in 1819! Over the years, advancements in technology and the field of dentistry have perfected the treatment, ensuring patients can safely, effectively, and quickly achieve their smile goals. If you're considering orthodontic treatment, then you may be wondering about the benefits of metal braces compared to discreet alternatives, like Invisalign. Here's the answer!
#1. Can Effectively Address Complex Orthodontic Issues
While minor orthodontic issues, like small gaps and slight crowding, can be corrected with virtually every professional braces option, the same cannot be said for more complex issues. Serious bite problems and severely rotated teeth are just a few of the many concerns that require metal braces to address.
#2. You Can't Lose Your Metal Brackets and Wires
One of the reasons patients are drawn to clear aligners is because they are entirely removable. As a result, you can easily pop them out anytime you want to eat, drink, or brush your teeth. However, taking them in and out throughout the day also significantly increases your chances of losing them. Since metal braces are anchored to your teeth, you don't have to worry about misplacing your braces.
#3. Personalization & Precision
Since many patients haven't had or seen metal braces since they were a kid, visions of brightly colored bands often come to mind. While you can certainly have fun with the colors of your braces, you can also select enamel-colored alternatives for a more natural look. Plus, the frequent appointments ensure your orthodontist can closely monitor the movement of your teeth, intervening if necessary to keep them on track.
#4. Faster Treatment Time
Invisalign has an average treatment time of only 12 months. While this is an impressive statistic, many patients end up undergoing treatment for much longer due to complications that arise, like not wearing their aligners enough or accidentally misplacing their trays. As a result, metal braces can actually deliver results quicker (depending on the orthodontic issue at hand).
Orthodontic treatment of any kind is an investment, which is why you want to make an informed decision on which option is best for you. The best place to start? Scheduling an initial consultation with your orthodontist! From there, you can decide together which teeth-straightening treatment is best for you.
About the Practice
At Wigal Orthodontics, our team is proud to provide nearby patients of all ages with the high-quality, personalized, affordable smile-enhancing treatment they deserve. Each of our talented orthodontists has years of extensive experience and advanced training, allowing them to meticulously craft customized treatment plans for each and every patient. If you'd like to learn more about metal braces or are ready to schedule your initial consultation, don't hesitate to visit our website or give us a call at 740-397-2111.
Comments Off

on You Asked, We Answered: What Are The Benefits of Metal Braces?
No Comments
No comments yet.
RSS feed for comments on this post.
Sorry, the comment form is closed at this time.