June 22, 2021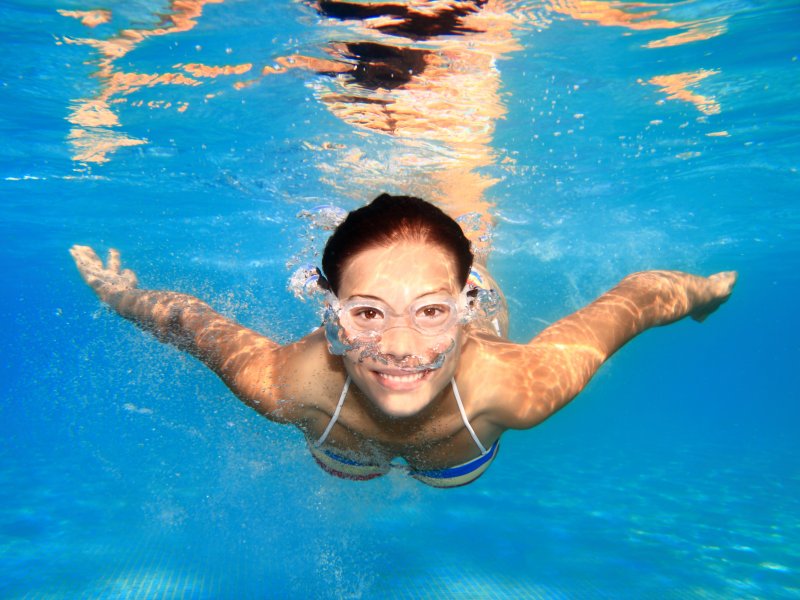 Your family's been waiting all year for summer to roll around. You have so many fun activities planned! Whether you are visiting some friends and family, heading to the beach, or just spending some quality time by the pool you're in for a treat! However, if you aren't taking care of your smile, you could end up with a dental emergency. Extra time in the dental chair could definitely put a damper on your vacation. Here are some summer oral health tips to help.
Keep Up with Your Oral Hygiene
You need to maintain an excellent oral hygiene routine in order to keep your smile in good health. Be sure that you are brushing twice and flossing once every single day. Rinsing with mouthwash is another great step to add to your routine. See your dentist for routine cleanings and checkups so you can ensure that your smile is both clean and healthy.
Cut Back on Your Sugar Intake
If you're like the majority of people, summer means that there's more of an urge to reach for an ice-cold sports drink or soda. You might even stock up on ice cream and popsicles to stay cool during all of the hot weather. Enjoying one of these treats on occasion isn't usually a problem, but if you are constantly sipping and snacking on sugary treats, you are much more likely to develop tooth decay or periodontal disease. No one wants to spend their summer in the dental chair getting fillings! Be sure that you're taking it easy.
Drink Plenty of Water
The best thing you can drink to stay hydrated is water. It is crucial for pretty much every part of your body to function properly. Tap water is even a better option! That's because tap water contains a natural mineral known as "fluoride." This is what helps to protect your teeth from developing decay. Fluoride is especially beneficial for younger children because their adult teeth are still developing.
Don't Use Your Teeth as Tools
Your teeth are there to help you chew your food, hold your saliva in, and smile! They aren't made for opening packaging, crunching on the ice floating in your drink, or biting on your fingernails. You could end up with a cracked or chipped tooth. Only use your teeth for their intended purpose.
Use a Mouthguard
It is an excellent idea to get outside and stay active, both to have fun and keep your body healthy. However, contact sports are a common way that people end up with a knocked-out or broken tooth. By wearing a mouthguard, you can significantly reduce your risk of hurting your smile while you're out on the field.
Don't forget about your smile this summer! Use the tips listed above to keep your teeth in excellent shape!
About the Author
Dr. Timothy G. Wigal is an experienced orthodontist who has been working in the dental field for more than 15 years. He earned his dental doctorate from the West Virginia University School of Dentistry and is committed to continuing education to keep his knowledge and skills sharp. Currently, he is a proud member of the American Dental Association, American Association of Orthodontics, and Ohio Dental Association. For more information or to schedule an appointment at his office in Heath, visit his website or call (740) 281-0445.
Comments Off

on 5 Dental Health Tips for Your Summer Vacation
No Comments
No comments yet.
RSS feed for comments on this post.
Sorry, the comment form is closed at this time.