December 8, 2018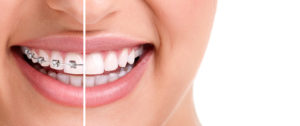 Most people want braces to improve their appearance, but orthodontic treatment is also crucial for good oral health. And while braces in Newark OH will certainly give you a beautiful smile, your teeth also have to stay healthy before they can look their best. With the right tips and tricks during treatment, you can make sure you don't have to spend time and money repairing cavities once your braces come off. Keep reading for 3 tips to make sure you not only wind up with a straight smile, but a healthy one as well!
1. Maintain Good Oral Hygiene Habits
This may seem obvious, but you would be surprised how many people neglect their oral hygiene in braces. Here are some tips to make it easier:
Use the right tools – An electric toothbrush is very helpful because it automatically stays on for 2 minutes and provides 6,000-30,000 brush strokes per minute (depending on the model). That means it's practically guaranteed to do a more effective job with brushing. Also, an oral irrigator is a convenient way to flush plaque and food debris out of hard-to-reach areas.
Aim for better, not perfect – Flossing is difficult in braces, but it's still crucial for preventing decay between the teeth. Many people give up altogether if they aren't flossing 7 days a week, but even flossing 3-4 times per week will have huge benefits. Also, an easy and attainable goal is to brush twice a day, use an oral irrigator at night, and floss every other day.
Carry interdental brushes and swish with water – If you aren't able to brush after a meal or snack, use interdental brushes or picks and swish several times with water.
Minimize sugars – Minimize sweet foods and beverages and avoid snacking or grazing throughout the day. One helpful phrase to remember is, "Sip all day, get decay." If you want to enjoy an occasional soda, drink it within 10-15 minutes instead of sipping on it over a longer period of time.
When you're in orthodontic treatment, you already spend a lot of time in the dental chair. With good hygiene habits, you won't have to spend more time fixing cavities later on!
2. Use Extra Fluoride
Swish with a fluoride (anti-cavity) mouthwash from the store twice a day after brushing and flossing. It prevents cavities by strengthening your enamel and restoring its mineral content.
3. Continue Getting Checkups
As always, it's important to get a checkup every 6 months to catch any potential cavities when they're small and easier to fix. People don't usually feel cavities until they've gotten larger, at which point they need more extensive dental work to fix.
Braces really pay off by giving you a beautiful smile for the rest of your life. With these tips and tricks, you can enjoy your new smile without worrying about cavities!
About the Author
Dr. Jason Lawrence is an orthodontist in Newark OH who loves creating healthy, beautiful smiles. In addition to providing outstanding orthodontic results, he also takes the time to help his patients understand the best way to keep their smile cavity-free. If you have any other questions about keeping your smile healthy in braces, he can be reached via his website or at (740) 281-0445.
Comments Off

on 3 Top Ways To Avoid Cavities While You're In Braces in Newark OH!
No Comments
No comments yet.
RSS feed for comments on this post.
Sorry, the comment form is closed at this time.