August 10, 2018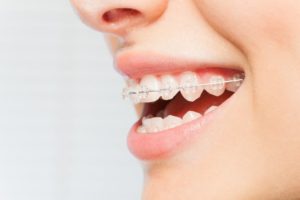 A proven way to correct misaligned, gapped, crowded or crooked teeth is with traditional braces. Thus, when you're fitted with them, you're on track to improving your oral function and appearance. Unfortunately, your treatment can be side-tracked by an orthodontic emergency, and one of the most common types is a broken bracket. As you read on, your orthodontist in Heath OH explains what to do in this situation so you can get the results you want and need.
The Importance of the Bracket
The bracket is the metal piece that's bonded to each tooth and allows for the archwire to pass through. The relationship between the two components is integral in applying the force that shifts your teeth. Thus, when a bracket is broken, the necessary tension is lost, and your teeth may regress.
What to Do for a Broken Bracket
If a bracket is broken, here are the four steps you should take:
Contact Your Orthodontist – If you notice a broken bracket or any other malfunction occurs with your braces, the first step you should take is to reach out to your orthodontist to let a staff member know what has happened.
Assess the Damage – Thoroughly assess the damage. Is the wire still attached to the bracket? Has the bracket completely dislodged? After making the initial assessment, you can move forward.
Make Adjustments – If the wire is protruding from the end, you can very carefully clip the exposed part as close to the edge of your teeth as possible using a pair of nail clippers. Then apply wax to hold it in place until you can be seen by your orthodontist.
Rinse Your Mouth – If your cheek has been irritated by the exposed wire, you can rinse repeatedly with a salt-water solution to promote healing.
The Common Causes of Broken Brackets
Brackets can be broken when you eat sticky, chewy or very hard foods. They can also cause your archwire to warp, which slows down your results and can even leave you susceptible to regression.
Another contributor to broken brackets is participating in sports. Whenever there are people moving rapidly in one area, there is a chance for a collision and trauma to the mouth. To prevent damage to your braces, it's recommended to have a custom mouthguard made.
There is Help Available
Being fitted with braces is a great opportunity to get a new lease on life. Your teeth will more evenly chew food, pronunciation will be better, and you'll have an aesthetically-pleasing smile. However, if your braces are compromised, don't hesitate to reach out to your emergency orthodontist in Heath OH to get the help you need.
About the Author
Dr. Timothy G. Wigal earned his D.D.S. degree from West Virginia University School of Dentistry and then went on to complete a three-year residency that focused on orthodontics and dentofacial orthopedics. He uses his expertise and commitment to help his patients achieve the smile of their dreams at Wigal Orthodontics and can be reached for more information through his website.
Comments Off

on Your Orthodontist in Heath OH Says Do This for an Emergency
No Comments
No comments yet.
RSS feed for comments on this post.
Sorry, the comment form is closed at this time.